WDI Company Jamb & Casing Installation System: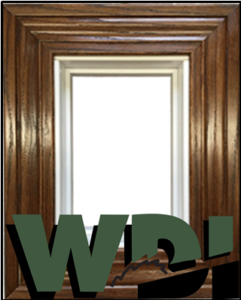 CONTACT WINDOWS & BUILDING MATERIALS REPRESENTATIVE:
Tyler Isaacson
Office: (651) 464-6190
Cell: (763) 647-8757
Email: TylerI@thewoodster.com
Documents & Links:
Quote Request Form
BENEFITS IN UTILIZING OUR SYSTEM:
Speed Up Installation –
Units can be labeled with room location and installed in a few minutes, increasing productivity
Provide Consistency –
Using our system provides your customers with consistent, factory-finished, millwork
Control Yields –
No wasted material
Expand your Offerings–
Use our unique capabilities to offer your customers many additional options, including radius and custom shape millwork. Using WDI will offer you a simple and consistent way to offer trim kits for: round top (eyebrow & elliptical) windows, octagon windows, trapezoid windows, and any other custom shapes and configurations
Quick Turnaround –
WDI provides orders based on a 2 week turnaround time (custom shapes based on a 3 week turnaround time)
Shipping Capabilities –
With a custom designed truck for shipping orders safely and efficiently, we stick to ship dates & ship directly to your place of business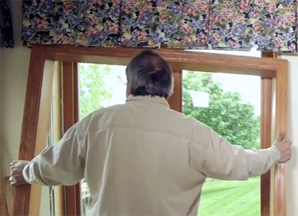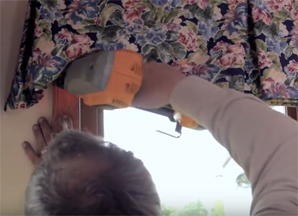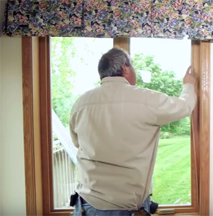 AS EASY AS: PLACING THE UNIT INTO THE OPENING – SECURING TO WALL – & INSTALLING STOPS TO COVER GAPS
CUSTOM JAMB & CASING UNITS:
WDI CO. OFFERS THE FOLLOWING MILLWORK OPTIONS:
Stock Colors – Custom Stain/Paint Matching
24 Stock Colors – Many of which we've matched to the interiors of large window brands
Custom Matching – Provide a sample & we can match it – Perfect for matching the window brand you use or your customer's current millwork
Casing Profiles
WDI stocks Princeton (118), Colonial (115), & Ranch (113) style moldings
Stock Casing Widths – Each profile provided in widths of 2.25″, 2.5″, & 3.25″
Custom Casing Profiles – Our molding catalog offers an extensive list of non-stock/custom casing options from which you can choose
Additional Casing Options – If you don't see what you are looking for, we allow customers to buy their own tooling which we will use to manufacture casings to their precise requirements
Custom Accessories
WDI Co. has the ability to incorporate: Stool & Apron, Toppers, Headers & Pencils
Ideal for replacing millwork in old-style homes or acquiring a unique look throughout newer homes
Radius Millwork
WDI Co. has a reputation for our ability to create unlimited variations and sizes of radius millwork
Great option for half-round, quarter-round, eyebrow, elliptical, circles & any other radius millwork needs
Unique Shapes
We Offer trim kit solutions for octagon, trapezoid, & any other unique shape needs
OUR COMPLETE LINE OF CUSTOM WOOD BUILDING PRODUCTS INCLUDES:
Fully-Assembled & Pre-Finished Jamb & Casing Installation Systems
Millwork
Stair Parts
Doors and Frames
Moldings
Fireplace Mantels and Surrounds
Railings
Pillars and Posts
Need to quote a project or looking for more information? Contact Tyler Isaacson, our Windows and Building Department Representative at:
Office: (651) 464-6190 ext. 117
Cell: (763) 647-8757
email: TylerI@thewoodster.com
Click the icon below to view additional window trim and millwork images.