Personalized Corporate Promotional Gifts and Giveaways
Let WDI create amazing wooden ad specialty and promotional products that bring targeted messages and branding to your key audiences. Quality wood items create a high perceived value for those lucky enough to receive them.
If you know what you are looking for and want to get right to it, click here to go to our "Request a Quote" page or you can email your specs to dank@wdicustomwood.com or call Dan at (800) 899-4265.
If you are looking for wood boxes for your own personal use or to give as a gift, please click here to visit our sister site, The Good Wood Store.

For over 50 years, WDI Company has created beautiful, high-quality custom wood boxes used for packaging and promotions. We have done this for hundreds of business clients and have a long record of satisfied customers. Whether used for product packaging, promotional items, product displays or keepsake storage, real wood products will help to increase the perceived value of your products.
View the photo gallery at right to see our craftsmanship – click any image to start the slideshow.
Examples of our consumer and promotional products include:
Award Frames, Plaques and Bases
Custom CD/DVD Cases
Cedar Grilling Planks
Crates
Cribbage & Game Boards
Cutting Boards
Desk Accessories
Flag Cases
Invitations and invitation boxes
Menu Boards
Military Medal Boxes
Mirror and Chalkboard Frames
Personalized or Logo'd Boxes
Picture Frames
Product Packaging
Shadow Box Frames
Wine & Liquor Boxes
Help your promotional products stand out by adding your brand and logo. We can do Laser Engraving, Full Color Printing, Color Fill, Sublimating, Screen Printing, Millar Logos (foil logo), Embossed Logos, Debossed Logos as well as Flocking, Foam inserts, Foam inserts wrapped in Satin and more. We can even personalize each item for a different recipient, making it a one-of-a-kind item that will always be treasured.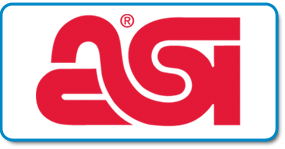 WDI is a proud member of both ASI (supplier #98137) and SAGE (supplier #51036). We help many distributors meet their customer's needs for wood promotional products.
If you know exactly what you want, submit your quote request
here
. If you just have some loose ideas, call Dan at 1-800-899-4265 or email him at dank@wdicustomwood.com and he'll help you design the perfect solution.