A New Look!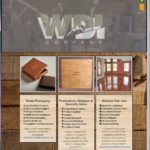 Thank you for visiting WDI on the web! We have recently updated and expanded our web presence and would like to direct you to our updated website at: www.wdicustomwood.com. Rest assured, all the information on this site is still accurate, but we now offer more information and more recent examples of our work on our new site. We could have sent you there automatically, but we want to reassure you we are not sending you on a web wild goose chase. Our new website will more quickly bring you to the information you require. It is divided into three separate areas, aligning more closely with our three business groups.
This page will be removed in the near future. If you have any questions, please feel free to call 651-464-6190 or 1-800-899-4265.
Wood Product Packaging & Retail Displays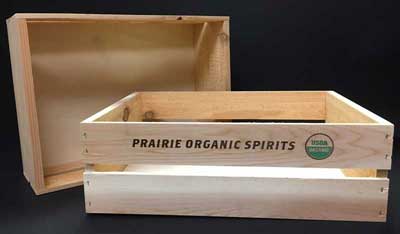 Showcasing your product in beautiful wooden packaging increases the perceived value of your products and improves your sales. WDI can build custom wood packages to protect and display any product – See the list below for examples.
Making your product stand out on the shelf is the key to attracting buyers and distinguishing it from competitors. Flimsy product packaging like cardboard suggests an inferior product. But solid wood packaging speaks to high quality and excellence.
On behalf of our business clients, WDI also creates custom wood retail displays, product cases, point-of-purchase displays, signage, store fixtures, racks and stands that enhance products and increase their perceived value.
Whether you want to display clothing, food, wine and spirits, books, music, jewelry or any other type of products, we have the experience to help you create the perfect display.
View the gallery at right to see our portfolio – click any image to start the slideshow.
Custom wood packaging includes:
Wine Boxes
Liquor Boxes
Chocolate Boxes
Food
Watch Boxes
Jewelry Boxes
Shipping Crates/Containers
Cigar Boxes/Humidors
Presentation/Showcase Boxes
CD and DVD Cases
Medal Boxes
Collection Boxes
Knife Packaging
Coin Boxes
Invitation Boxes
Museum Boxes
Custom Retail Displays we can build for you include:
Retail displays and store fixtures
Product displays
Menu boards and backings
Point of Purchase (PoP) displays
Apparel & Clothing racks and floor stands
Brochure racks
Magazine Racks
Jewelry display cases
CD & DVD display cases
Countertop Displays
Display crates
Signage frames and fixtures
Gift Retail Displays
Display cases
Beverage display racks
Book promotional displays
Endcaps
Promotional Displays
Literature Stands
Stationery Packaging and displays
In store merchandising units
Display shelving
Merchandise displays
Book shelves & Bookcases
Shelving Units
Product packaging
Chalkboards
Slatwall
Kiosks
Stand alone units
Wood Trays
Each package and display is custom built for a specific product. WDI also offers die cut forms to hold the items in place, velvet linings to protect and showcase them, plus a wide range of personalization options to bring your brand to life.We'll help you design packaging and displays that increases your brand value and creates a difference from your competition. If you know exactly what you want, submit your quote request here. If you just have some loose ideas, call Dan at 1-800-899-4265 and we'll help you design the perfect retail solution.
For a quote on your custom wood product packaging or retail display project, click here.
Click the icon below to view additional images of Packaging and Display Products.