A New Look!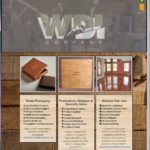 Thank you for visiting WDI on the web! We have recently updated and expanded our web presence and would like to direct you to our updated website at: www.wdicustomwood.com. Rest assured, all the information on this site is still accurate, but we now offer more information and more recent examples of our work on our new site. We could have sent you there automatically, but we want to reassure you we are not sending you on a web wild goose chase. Our new website will more quickly bring you to the information you require. It is divided into three separate areas, aligning more closely with our three business groups.
This page will be removed in the near future. If you have any questions, please feel free to call 651-464-6190 or 1-800-899-4265.
Wood Promotional Products = High Value
This page is for our business clients who need larger quantities of wooden promotional products. If you're looking for items to use personally or give as a gift, please click here.
Let WDI create amazing wooden ad specialty and promotional products that bring targeted messages and branding to your key audiences. Quality wood items create a high perceived value for those lucky enough to receive them.
Whether you are looking for a corporate gift to give to your customers or a logo'd product to sell in your store or catalog, WDI can make any item out of wood for you.
View the photo gallery at right to see our craftsmanship – click any image to start the slideshow.
Examples of our consumer and promotional products include:
Award Frames, Plaques and Bases
Custom CD/DVD Cases
Cedar Grilling Planks
Crates
Cribbage & Game Boards
Cutting Boards
Desk Accessories
Flag Cases
Invitations and invitation boxes
Menu Boards
Military Medal Boxes
Mirror and chalkboard Frames
Personalized or Logo'd Boxes
Picture Frames
Product Packaging
Shadow Box Frames
Wine & Liquor Boxes
Help your promotional products stand out by adding your brand and logo with laser engraving, colorfilling or screen printing. We can even personalize each item for a different recipient, making it a one-of-a-kind item that will always be treasured.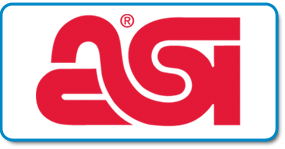 WDI is a proud member of both ASI (supplier #98137) and SAGE (supplier #51036). We help many distributors meet their customer's needs for wood promotional products.
If you know exactly what you want, submit your quote request
here
. If you just have some loose ideas, call Dan at 1-800-899-4265 or email him at dank@wdicustomwood.com and he'll help you design the perfect solution.
Click the icon below to view additional images of Promotion Products we have done.