A New Look!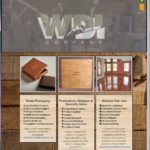 Thank you for visiting WDI on the web! We have recently updated and expanded our web presence and would like to direct you to our updated website at: www.wdicustomwood.com. Rest assured, all the information on this site is still accurate, but we now offer more information and more recent examples of our work on our new site. We could have sent you there automatically, but we want to reassure you we are not sending you on a web wild goose chase. Our new website will more quickly bring you to the information you require. It is divided into three separate areas, aligning more closely with our three business groups.
This page will be removed in the near future. If you have any questions, please feel free to call 651-464-6190 or 1-800-899-4265.
Innovative New Packaging Option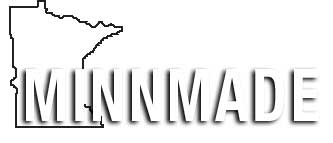 WDI is proud to introduce its new innovative product packaging option called MinnMade Packaging. Designed for medium to high volume runs (500+ units), it provides a more durable and substantial alternative to traditional cardboard packages for your high-end products, yet at an affordable price.
Built out of a wood substrate and covered in any type of premium paper, this packaging can be totally customized to the shape and size needed to showcase your distinctive products. There are a wide range of papers we can use to meet your needs, from the most basic setup, premium papers, printed or embossed as required, to highly textured papers which can give your package a truly unique look. Here is a few examples of what we can do to make your product packaging something absolutely new and revolutionary!
WDI also offers die cuts to let your product show through, custom inserts and forms to hold the items in place, velvet linings to protect and showcase them, plus an enormous range of branding and personalization options to bring your product to life on the box.
Making your product stand out on the shelf is the key to attracting buyers, distinguishing it from competitors. Showcasing your product in beautiful packaging increases the perceived value of your products and improves sales.
WDI can design and build custom MinnMade packages to protect and display any product.
Here are a few examples of the types of packaging and containers we can create:
Wine and Liquor Boxes
Chocolate and Truffle Boxes
Gourmet Food Boxes
Scarves and Ties Boxes
Jewelry Boxes
Sunglass Boxes
Wallets and Leather Goods Boxes
Cuff Links and Tie Clips Boxes
Knife Boxes
Housewares Boxes
Fishing and Hunting Accessory Boxes
Invitation Boxes
We'll help you design sturdy packaging that increases your brand value and creates a distinctive difference from your competition.
If you know exactly what you want, you can complete our MinnMade Request for Quote form here. If you'd rather talk to someone in person, contact Dan Kammerer at 800-899-4265 or email him at DanK@wdicustomwood.com. If you just have some loose ideas or want to learn more about this innovative new packaging material, give Dan a call and he'll help you design the perfect solution.
Click the icon below to view additional images of the MinnMade Product.